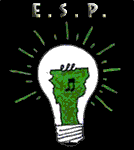 For too long, our dependence on foreign and domestic petroleum has burdened our great country, both socially and economically. It's time to start investing in a Sustainable America, it's time for a green solution. Join us on August 20 & 21 at the Niebling Farm for an educational and fun time.
Learn about a new front runner in sustainable energy technology, Bio-Diesel. This fuel made from Vegetable Oil, has peoples heads spinning with its efficiencies, low emissions and the fact that it could soon be in high abundance from renewable sources. BioDiesel will be available for purchase at the venue.
T

he Vermont Alternative Energy Festival will take place at

The Niebling Farm

in Randolph, VT from Friday

August 20

nd to Sunday

August 22

th.
Drive your alternative energy vehicle or efficient hybrid into the festival and the driver gets in free! Acceptable vehicles are any type of hybrid, electric, or solar. Also any vehicle that runs on an alternative fuel like Bio-Diesel, ethanol, vegetable oil etc. Sorry bikes, horses and your feet will not be accepted as alternative energy vehicles :)
As Always Children 13 and under get in free.